Demand is never constant. We believe in the profit potential that flexibility and increased hardware utilisation brings to businesses. Our innovative and award-winning designs enable operators to adapt their cabin interiors to market changes - daily, seasonally, to different routes, and to different market needs.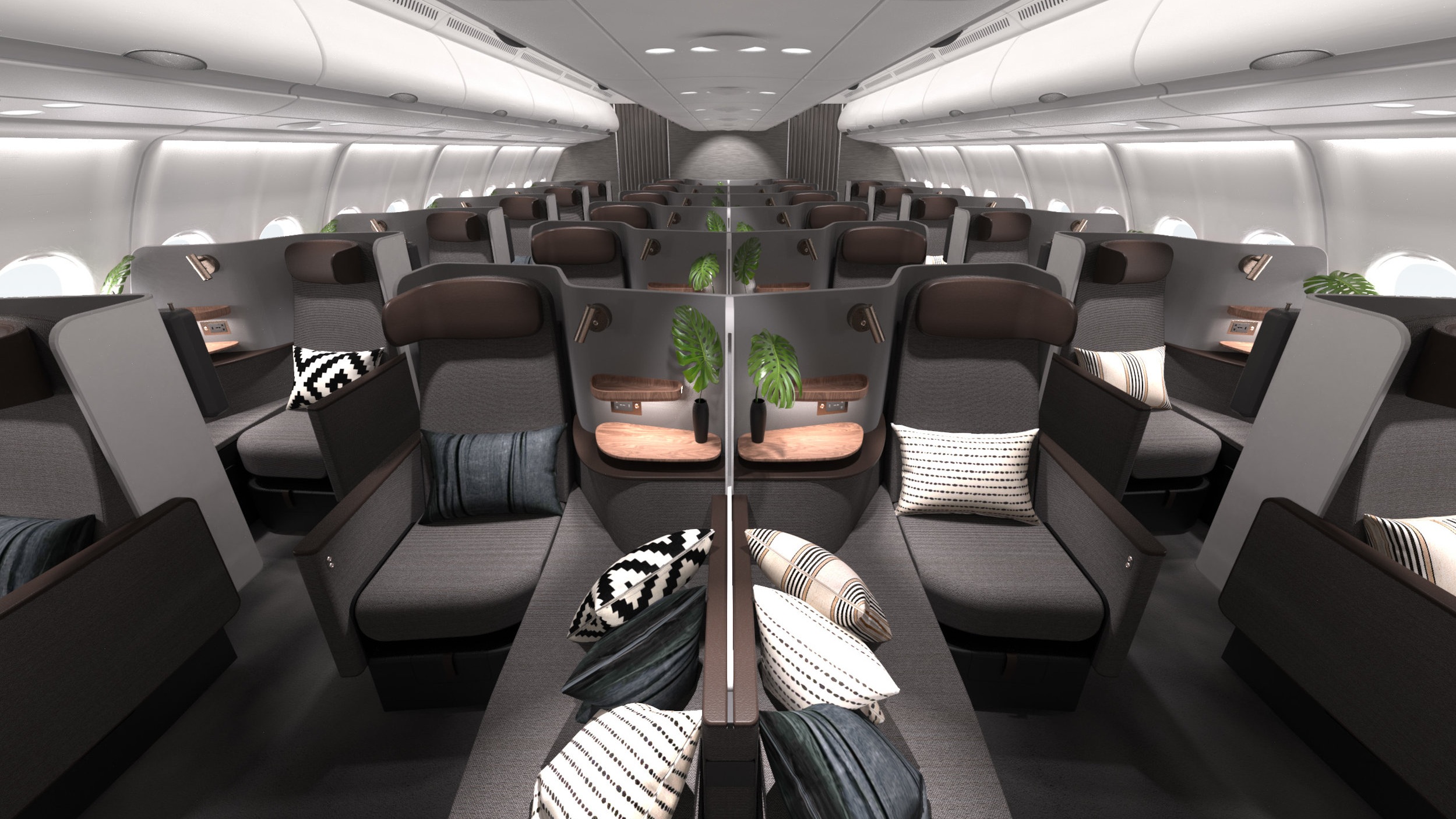 Our award-winning and globally-patented design allows instant transformation between premium economy seats and a business class flat-bed suite.
Our solution to the Euro Business Class problem, Checkerboard allows instant conversion between high-density economy class and business class.
The award-winning Butterfly seat, adapted for use on long-haul sleeper buses. Launching in the United States in 2019.
A fluid and space-efficient layout that allows instant transformation among a variety of configurations to create unique products that suit a wide spectrum of market.
"The measure of intelligence is the ability to change."